Reduce Risk and Improve Outcomes throughout the Bankruptcy Lifecycle
A bankruptcy information services platform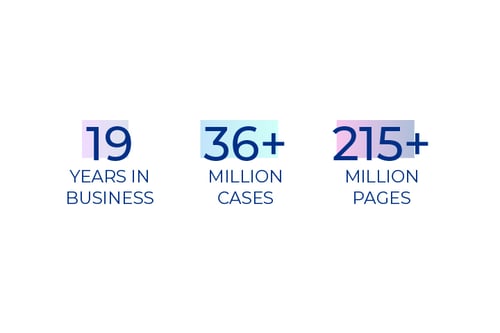 Most Complete, Accurate and Timely Bankruptcy Dataset
The AACER platform houses millions of cases including every electronically filed bankruptcy case. The volume grows daily as it sweeps the courts nightly for new filings and updates. Leverage a wide variety of scrub services to identify bankruptcies within a newly acquired or planned loan portfolio acquisition, data audits, true-ups, remediations and more.
Make more informed decisions
Validate data accuracy in your servicing system
Identify compliance or quality control issues
Automatically Match New Bankruptcy Filings Against Your Customer List
AACER's Filer Match & Notify automatically matches and notifies the new daily case filings across all secured and unsecured asset types; including mortgages, vehicles, real estate, equipment, credit cards, education, Paycheck Protection Program (PPP) and more.
Eliminate the risk of missing new filings and potential associated fines
Reduce manual time associated with identifying and on-boarding new bankruptcy filings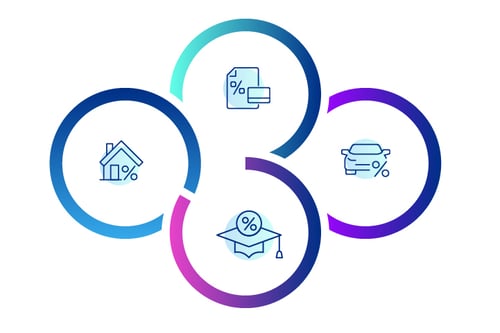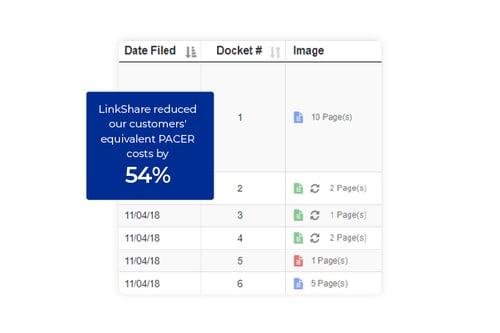 PACER Alternative for Case Search and Document Retrieval
AACER's Data Search & Retrieval enables an easier and faster user experience for searching bankruptcy cases and their associated filed court documents.
Simplify the case search workflow to one-step
Enable fast access to dockets, claims, creditor matrix and more with tabbed query-function
Store documents for reuse by anyone within your organization at no additional charge
Eliminate costs associated with managing a repository in-house
Automatically Monitor and Identify Bankruptcy Case Changes
AACER's Docket & Claims Monitoring automates daily docket and claims case changes to improve outcomes for secured and unsecured portfolios. AACER's Disposition Monitoring automates daily disposition monitoring to identify closed, dispositioned, dismissed and other dates.
Prevent missing case events, such as responding to a Notice of Final Cure Payment, with workflows that automatically assign work within queues
Save time managing deadlines through work queues that organize and prioritize daily tasks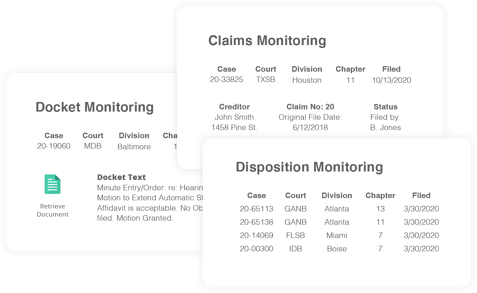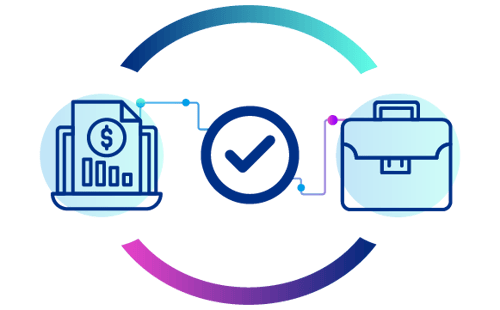 Automatically Match Payments from the NDC to Your Loan Portfolio
AACER's Cashiering obtains Trustee payment disbursement details from the National Data Center (NDC) and matches results to your loan portfolio.
Reduce risk and associated costs with the misapplication of payments
Integrate Bankruptcy Data into Servicing Systems
AACER APIs allow seamless retrieval and transmission of real-time bankruptcy case information directly into your system of record.
Improves speed to electronically update current bankruptcy information directly into your servicing system
Ensures case data in your system is current and accurate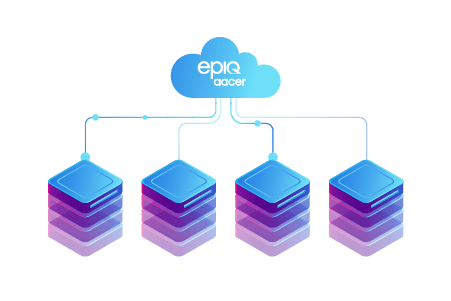 See AACER in action
Get answers to your questions and find out why AACER is the right choice for your business