AACER is More Than PACER
Data is integrated from U.S. Bankruptcy Courts, National Data Center (NDC), customer data systems, and Premium Data extracted from court documents, in order to proactively manage your portfolio, mitigate risks, improve digital workflows and optimize bankruptcy operations.
Our Story
Traditionally, searching for bankruptcies within your debtor portfolios meant going to the PACER website, searching various courts to see if any new filing matches your debtor one at a time, and then doing it again the next day or month.
Some companies even wait for a call from the debtor or debtor's attorney to advise of a bankruptcy filing. Both of these methods create a significant amount of business risk of incurring large penalties and lost revenue for lack of participation in the bankruptcy process as current regulations dictate. This process becomes even more impossible when you have hundreds, thousands, or even millions of debtor records at risk.
Epiq AACER has a better solution. Every night, our AACER software goes out and queries all U.S. bankruptcy courts, coast to coast, for new filings that occurred that day. This process begins at 5:00 PM Eastern time and takes around four hours to complete. The notification data collected from any new filings that occurred that day is brought into the AACER platform.
Since January of 2006, we have identified every new bankruptcy case and adverse proceeding, then pulled this information into the AACER database. Additionally, we have gathered older data that goes back to 1950, We now have over 35 million cases and over 200 thousand pages in the database. We're a data and software-centric business. Our customers hire us due to our competence in the timeliness, completeness and accuracy of bankruptcy data and the value-add we provide far beyond what PACER has to offer.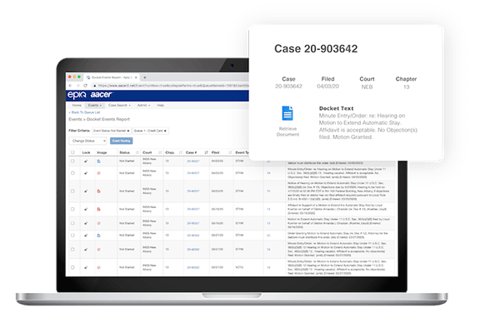 Event Codes are AACER's "secret sauce," which is our algorithms continually perfected over the last 18 years, to identify keywords in the docket and claims register and translate them into useful information. AACER may look for 150 words, or combinations of words, for a single algorithm.
For example, when the "Coronavirus Aid, Relief, and Economic Security Act," also known as the "CARES Act," began in March 2020, we went through the AACER database and searched for relevant keywords such as "forbearance," "mortgage" and "moratorium." If the algorithm sees any of those words in the docket, then it is coded to the CARES Act Event Code category. The algorithms also do the opposite, meaning, they should not find those words if they're not included in the CARES Act Event Code category. Therefore, the algorithms work both forwards and backwards to make sure that they are pulling what they should and not pulling what they shouldn't.
Premium Data services utilizes our proprietary process of automatically extracting key data fields out of docket documents for bankruptcy cases that have been filed and that we're monitoring through AACER. This process is designed to eliminate manual searching for and collecting data from documents, and then plugging it into your system of record.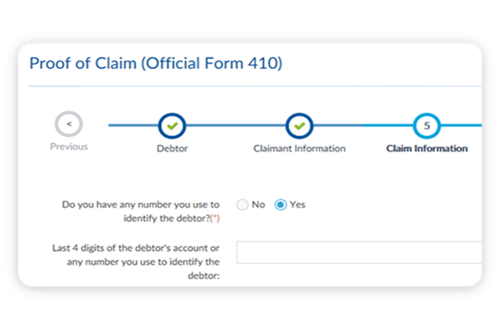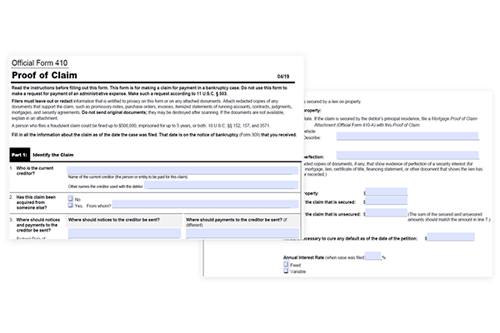 Premium Data Document Types
AACER currently maps 86 different docket documents and this is an ever-growing number based on market demand and by client request. The most popular documents include payment change notices (PCN), the plan, proof of claims (POC), statement of intent to file, the claims register, petitions and anything attached to the petition, typically schedules. Premium Data is a configurable service, so you can choose one document for a specific population or multiple documents across multiple populations.
AACER Special Data services are used in a variety of use cases. Examples include portfolio data true-ups, audits and supporting compliance initiatives. Special Projects leveraging bankruptcy data can also be used for trade due diligence, portfolio acquisition analysis, remediations and more.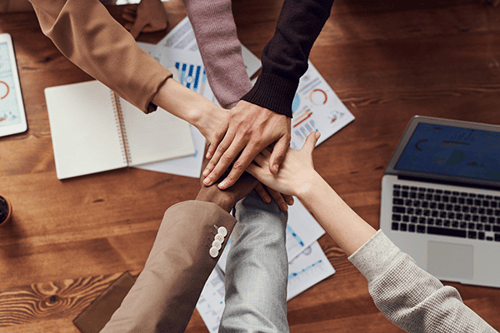 Data Warehousing
Some clients use AACER as their data warehouses, or a source of truth, to compare what's in the court system to what's in their system of record. Some take it a step further and create a user interface that puts these two sets of data side by side, so they can more easily see when there's a discrepancy in the data. By using AACER as their data warehouse, our clients save time and money by not having to develop and host court data on-site.
Combine and correlate data from U.S. Bankruptcy Courts, National Data Center (NDC), customer data systems, and Premium Data extracted from court documents to proactively manage your portfolio, mitigate risks, improve digital workflows and optimize bankruptcy operations.
Additionally, AACER enables real-time data exchange via API integrations between AACER and your servicing system or third-party applications. This reduces downstream costs​ from errors and accelerates task completion.
See AACER in action
Get answers to your questions and find out why AACER is the right choice for your business.