Services
Premium Data
Automated data extraction from filed bankruptcy documents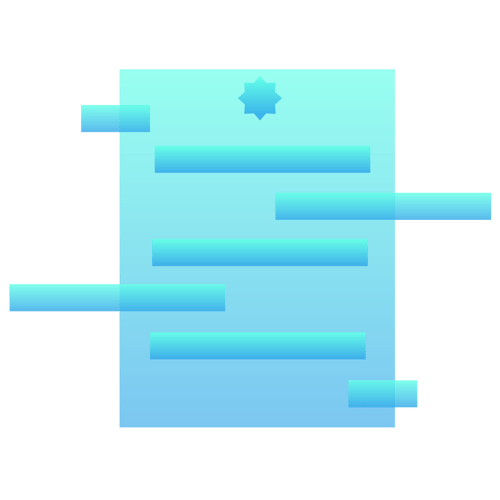 Transform costly manual processes with new technology assisted service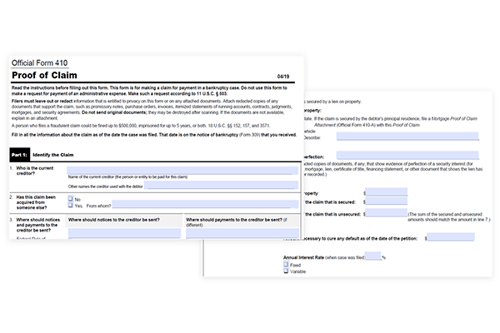 Identification of Information
AACER's Premium Data service has pre-programmed templates to lift over 2,200 data fields from 85 different court filed documents. Examples include but not limited to, proof of claims (POCs), payment change notices (PCNs), Plans, Amended Plans and many more. AACER can also quickly build new document templates.
Monitor Cases and Provision Documents
AACER monitors the portfolio to automatically identify and provision the required bankruptcy case documents to initiate the Premium Data service.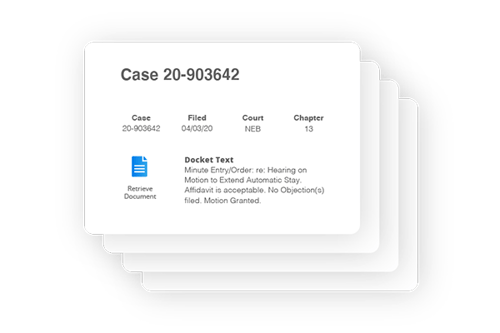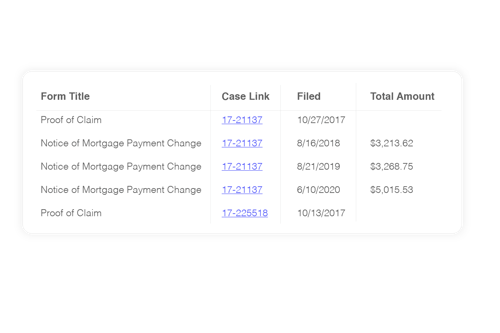 Automated Data Extraction
AACER Premium Data service automatically extracts or lifts the required data fields and generates an out-file. The out-file can be organized to be easily viewed for audits, quality control, remediation, etc., or electronically ingested into customer applications.
The extracted data results are provided via file, SFTP, or API system-to-system link so customers can leverage this information in their system or record.
1
PROVIDE LOAN PORTFOLIO
2
MONITOR CASES TO IDENTIFY DOCUMENTS
3
EXTRACT FIELDS
4
RECEIVE RESULTS
CASE STUDIES


Accelerate your digital transformation with AACER
Browse other platform features and services we offer.
See AACER in action
Get answers to your questions and find out why AACER is the right choice for your business