Verticals
Law Firms
Reduce compliance penalties and protect your company's reputation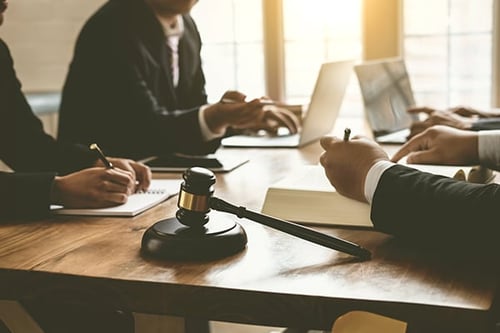 Monitor critical events and automate workflows for both secured and unsecured portfolios.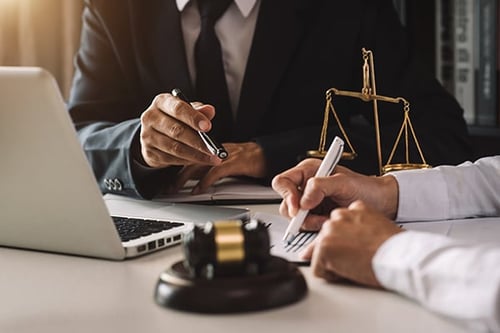 Law firms with bankruptcy practices depend on AACER's extensive access to complete, accurate and timely court data to monitor and report on their customers' case docket, claims and case disposition activity.
AACER algorithms are used to identify critical bankruptcy events reducing the potential of compliance penalties and protecting your company's reputation. AACER events are used to populate work queues to provide complete team workload oversight, prioritization, and performance. The AACER platform monitors over 80 critical events that can be individually applied to a secured or an unsecured workflow.
Combine and correlate data from multiple sources, including PACER, National Data Center (NDC), your customer data such as loan number or unique identifier, and other resources, into the AACER platform to accelerate your operations
Additionally, AACER enables real-time data exchange via API integrations between AACER and your servicing system or third-party applications. This reduces downstream costs​ from errors and accelerates task completion.
AACER LinkShareTM Cost Optimization
AACER LinkShareTM is a proprietary court document retrieval strategy that significantly reduces traditional PACER costs. Once a document has been retrieved, it is automatically identified within your AACER interface and can be re-opened an unlimited number of times by anyone within the company. AACER customers are saving thousands with LinkShareTM, and our largest customers are savings millions.
AACER enables faster and more efficient audits for loan providers who service their bankruptcies. As an example of how we go about this, AACER's Premium Data service can quickly extract data from docket documents and compare it with your servicing system data to quickly identify where they are dissimilar.
AACER Document Creation technology powers single or bulk document creation activity, including Proof of Claim (POC) and Transfer of Claim (TOC) forms. This workflow includes review and approval processes and is completely configurable to meet your business needs.
Data Warehousing
Eliminate building and managing an in-house warehouse of court documents​ by leveraging AACER as your source of truth to save time and money. Some AACER clients take it a step further and create a user interface that puts these two sets of data side by side, so they can more easily see when there's a discrepancy in the data.
CASE STUDIES


Accelerate your digital transformation with AACER
Browse other verticals we serve.
See AACER in action
Get answers to your questions and find out why AACER is the right choice for your business