Platform
Trustee Payment Matching
Auto-match payments from the National Data Center to your loan portfolio and eliminate manual cashiering work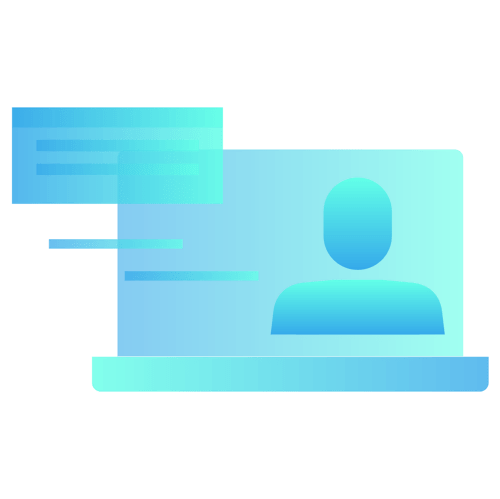 Eliminate errors from manual payment processing, cost and risk associated with misapplication of Trustee payments
Trustee Voucher Payment Matching
AACER's CashieringTM solution obtains Trustee payment disbursement details from the National Data Center (NDC) and matches it to your loan portfolio, thus eliminating errors from manual processing, as well as reducing the cost and risk associated with misapplication of Trustee payments.
These services then update your servicing system or third-party application, as well as, are used to produce court filings, customer mailings, and internal reports used in remediation projects, portfolio due diligence, and other requirements.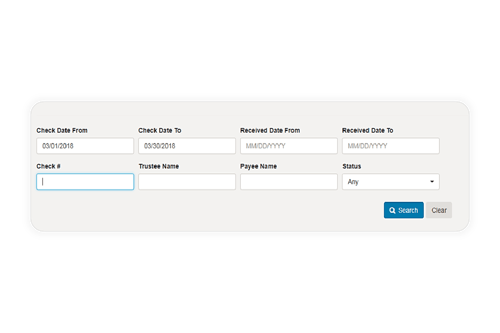 Automated Matching
AACER dynamically matches the payment vouchers with the corresponding accounts in the customer portfolio and displays both the aggregated Trustee vouchers and payment details in a single view.
Expedited Payment Posting
Quickly and accurately apply payments to correct loans, even if you get one Trustee payment for multiple filers.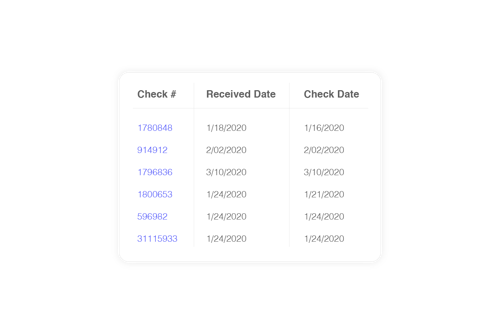 1
PROVIDE LOAN PORTFOLIO
2
TRUSTEE VOUCHERS RETRIEVED
3
YOUR CASES MATCHED
4
VALIDATE < 100% MATCHES
5
TRANSMIT PAYMENT DATA
CASE STUDIES


Accelerate your digital transformation with AACER
Browse other platform features and services we offer.
See AACER in action
Get answers to your questions and find out why AACER is the right choice for your business.